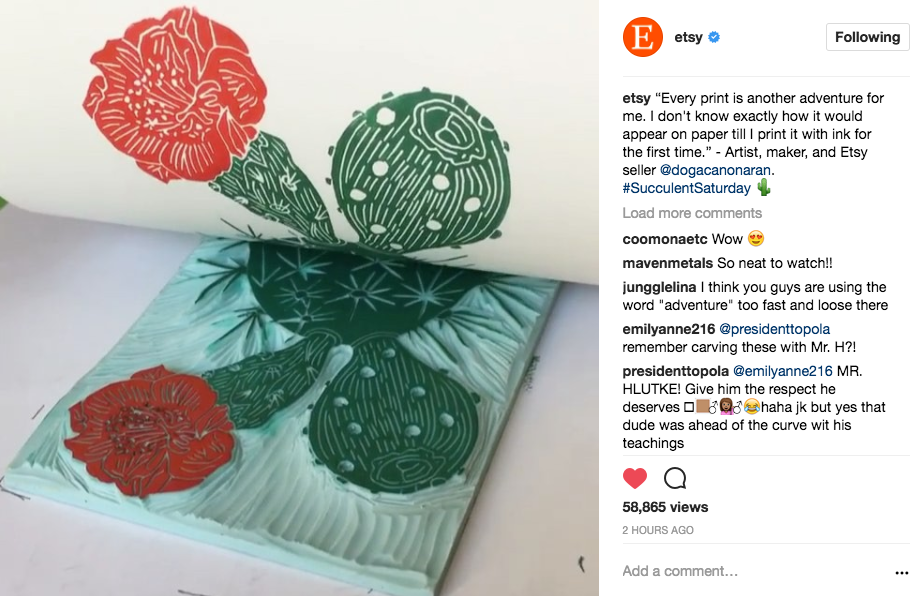 Today on @etsy, my cactus hand print video has featured! Wow I'm so surprised and of course so happy!
You can see the post on Instagram: www.instagram.com/p/BZ8qXlyFLgO/
Thank you for your support. Keep creating!
*
Bugün Etsy Instagram sayfası, benim kaktüs videomu yayınladı! O kadar mutluyum ki!
Çok teşekkür ederim. Yaratmaya devam :)
Yukarıdaki linkten videomu izleyebilirsiniz.